Enjoy the freedom of the open road with the comfort and convenience of traveling with a friendly guide.
RV 760PRO, our first navigator created just for the RV lifestyle, raises the bar for dedicated RV navigation, with trip planning and RV-friendly features, including a 7" display and voice-activated navigation. Preloaded with detailed maps, RV 760PRO creates custom routes based on the size and weight of your RV. Active Lane Guidance with voice prompts indicates the lane you need for your next turn. RV 760PRO includes a directory to America's RV Parks & Services, including repairs, and a detailed campground search for sites with your preferred amenities. Use the Smartphone Link app to access weather radar and other live services.  Call hands-free using the built in Bluetooth® technology.  Easily spot vehicles, pedestrians and other obstructions right on your screen as you back up your RV with the included wireless backup camera.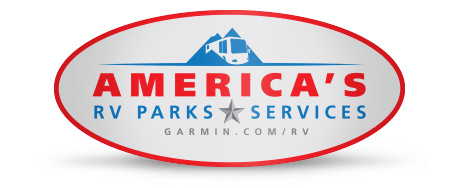 Product features and specifications
Features the Wireless backup camera
Large 7" touchscreen display: 800 x 480 pixels; WVGA TFT color display with white backlight
Almost 20,000 RV Parks & Campgrounds searchable by amenities such as Internet Access, Boating / Fishing and more
Provides RV Services & Vendors, including repair shops, truck stops and a comprehensive list of nationwide repair and tow facilities (including those offering after-hours road service)
Specialized RV routing

(1)

based on customizable restrictions including height, weight, width and length
Includes free lifetime map

(2)

and traffic

(3)

updates
Cautions and advisories include risk of grounding, lateral wind, narrow road, sharp curve, steep hill, tree overhang and state borders
Active Lane Guidance prepares you to navigate interchanges with a live-action model that shows the lane you need and with enough time to move into that lane safely
Garmin Real Directions™ with Garmin Real Voice™ guide using easy-to-see buildings, landmarks and traffic lights, rather than hard-to-read street names
photoReal and Bird's Eye junction views offer detailed images of junctions along your route, to ease the stress of merging on or off a roadway
Up Ahead displays a stream of nearby places – including restaurants, stores, hospitals and fuel – alongside your map, updating as you drive
Voice-activated navigation means RV 760LMT responds intelligently to your verbal commands. Just talk to it
Bluetooth wireless technology – enables hands-free calling with a compatible phone
Access weather radar and more via the Smartphone Link app

(4)

Garmin BaseCamp™ allows you to preplan your journey and share your experiences through Garmin Adventures
microSD™ card slot for optional plug-in mapping and map updates
Unit dimensions: 7.4"W x 4.5"H .9"D (18.7 x 11.4 x 2.3 cm) Weight: 8.9 ounces (252g)
Includes preloaded street maps for the U.S., Canada, Mexico, Puerto Rico, U.S. Virgin Islands, Cayman Islands, Bahamas, French Guiana, Guadeloupe, Martinique, Saint Barthélemy and Jamaica
Access almost 11 million POIs, including RV-specific locations
(1) Not available in all areas. Entering your truck's profile characteristics does not guarantee your truck's characteristics will be accounted for in all route suggestions. Always defer to all posted road signs and road conditions.
(2) Lifetime Maps entitle you to receive map updates when and as such updates are made available by Garmin during the useful life of 1 compatible Garmin product or as long as Garmin receives map data from a third party supplier, whichever is shorter. For the meaning of a product's "useful life" and for other important terms and conditions, please see www.garmin.com/numapslifetime

(3) Lifetime traffic extends for the useful life of your Garmin traffic receiver or as long as Garmin receives traffic data from its traffic supplier, whichever is shorter. A traffic receiver's "useful life" means the period during which the receiver (a) has the required technical capabilities to utilize current traffic data service and (b) is capable of operating as intended without major repairs. Traffic content not available in all areas.
(4) User's data plan charges, if any, will apply. Contact your mobile service provider for more information about your service plan's data and roaming rates.